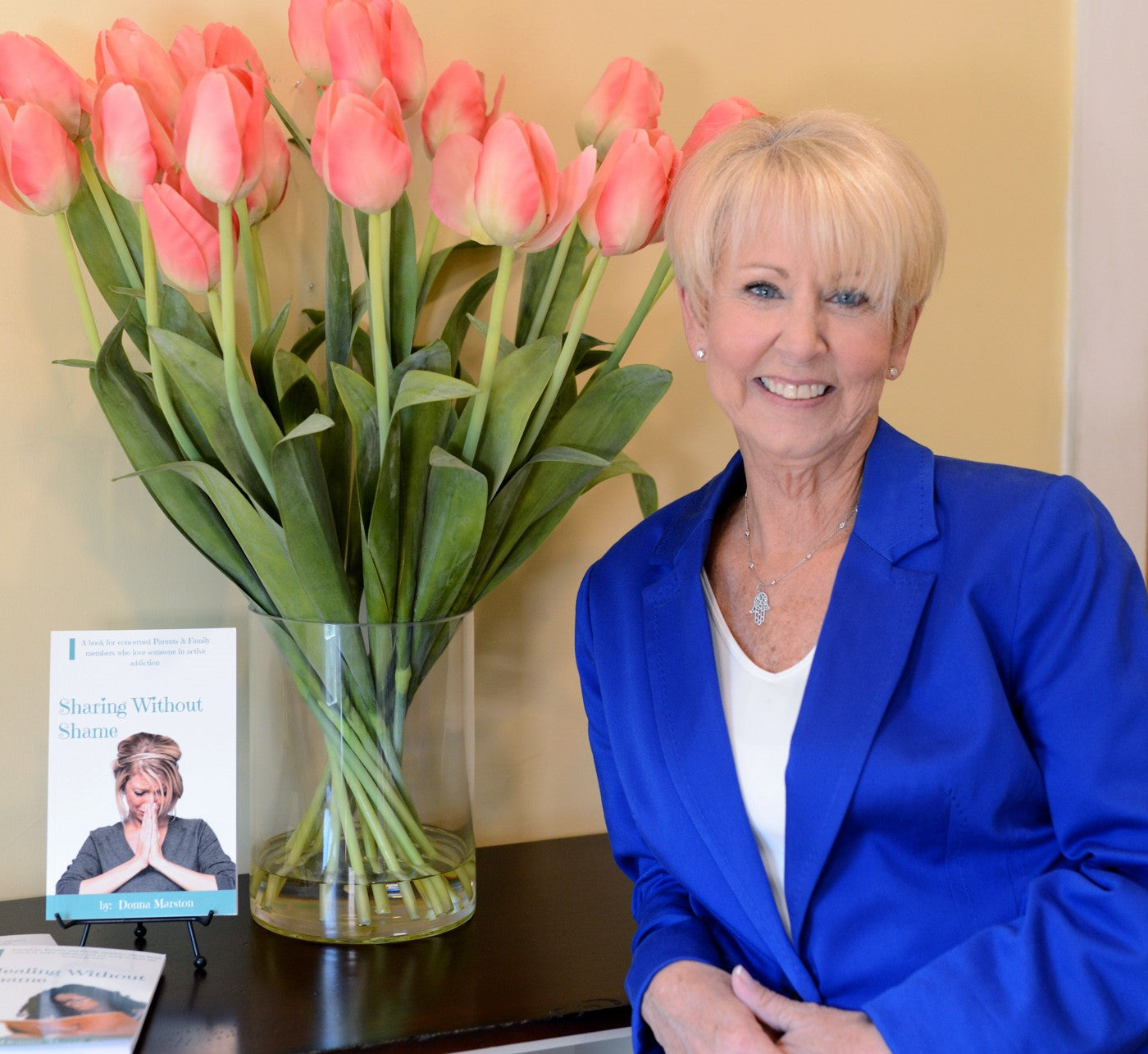 About Donna
I am a mother who knows what it feels like to love a child in active addiction.
In 2006 I was so numb that I couldn't tell you a feeling that I had until I found an emotional scale by Ester and Jerry Hicks; I was horrified when I identified that I was at the bottom of the list. I was at #22 - full of grief and fear (fearful of receiving the dreaded phone call); I was depressed, I felt helpless, hopeless, powerless and broken; that was the day that I hit my enough and decided to get myself out of the fetal position, out of bed and start living my life again.
I worked through my pain and gradually stopped participating in the drama of my son's addiction. I embarked upon a journey of healing and transforming myself utilizing Energy Healing Techniques.  When I was able to move forward with my personal self-care, I also began educating myself about addiction, healing boundaries, unhealthy helping and recovery. It was a long, lonely journey with ups and downs, when people found out I had a child in active addiction, it was like I had cooties - my phone stopped ringing for social events and and the silence became very loud.
It took me years to heal my broken heart, and when I did, I found my voice and my passion for helping parents navigate their new normal - dealing with an addicted child(ren). 
Donna's Credentials & Certifications
Acupuncture Detoxification Specialist

Certified Recovery Support Worker (C.R.S.W.)

Certified CPI Instructor (Crisis Prevention Intervention)

Chakra Balancing

Energy Healing Practitioner

Shamballa Reiki Master

Former Member of N.H. Governor's Commission on Alcohol & Drug Abuse - Recovery Task Force

Nominee for the 2012 Consumer/Peer Leadership Voice Award sponsored by SAMHSA

Parenting Journey in Recovery & Parenting Journey II  Facilitator

Founder of Families & Parents Sharing Without Shame

Harm Reduction Trainer

Intuitive Energy Healer

Mental Health First Aide Trainer

NAMI™ Trained Parent/Family Support Facilitator

N.H. State Advocate

2015 "Recovery Provider of The Year" N.H. Providers Association

Public Speaker 

Recovery Coach

Diplomas: Angel Healing Therapy, Aura & Chakra Healing, Inner Child Healing & Intuitive Healing

Click here to book your FREE 15 minute Discovery call with Donna and find out how she can help you & your loved one.

Book a Call with Donna