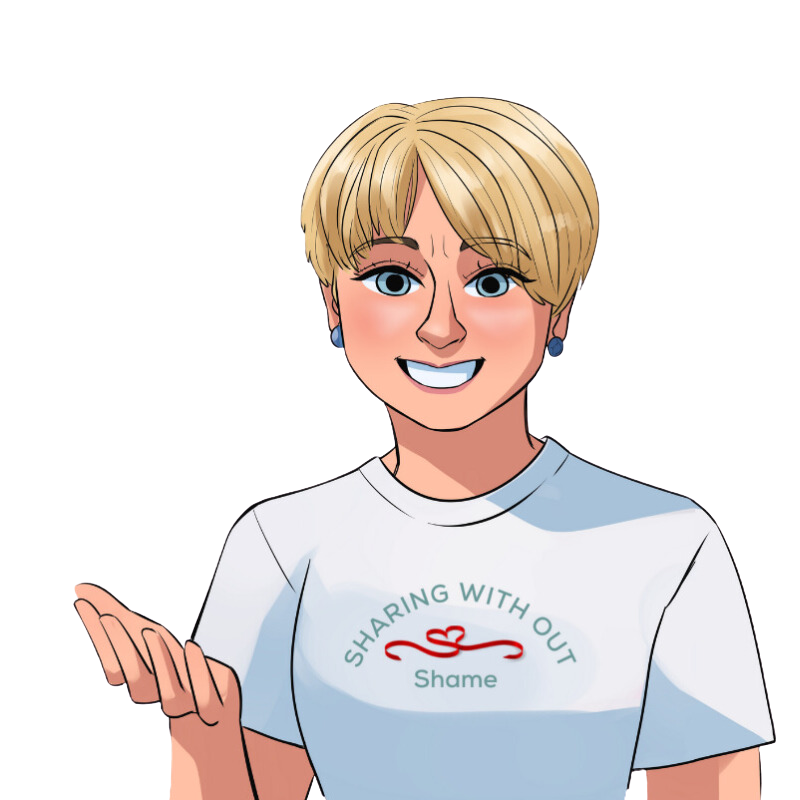 Welcome to our FAQ page!
Whether you are a new visitor or a long-time supporter of Donna's work, we understand that you may have questions about our services, policies, and most importantly how we can help you and your family heal. This page is designed to provide you with clear and concise answers to the most common queries we receive. If you don't find the answers you're looking for, don't hesitate to reach out to us directly. Thank you for visiting!
Collapsible content
- How can Donna's programs and coaching sessions help me as a concerned parent or family member who is dealing with a loved one in active addiction?

Donna's programs and coaching are intended to intervene in the complex often irrational behaviors that both the person with the substance use disorder and their family members often take on.  Her programs and coaching provide information that brings about productive change for the entire family when implemented.
- What is Donna's coaching style and approach when working with families dealing with addiction?

Donna's coaching style is laid back, she plants seeds of hope while providing tools for the family members to utilize so they won't be toxic to their loved one's addiction and recovery. 
- Why does Donna believe it's important to involve the entire family in the recovery process? 

Donna believes that just treating the person with the substance abuse disorder without treating the whole family is only addressing part of the cycle of change and recovery.  When you include parents, partners, spouses, siblings and adult children, it can produce changes in the family as a whole, and these changes can contribute to positive outcomes.
- What specific challenges can Donna's programs and coaching address in relation to active addiction and early recovery?

Donna's programs address how codependency, enabling behavior doesn't work, she knows first hand that you can't love someone into recovery, they have to do the work, however, she does educate you on how you can be their biggest cheerleader if you are actively in your loved one's life.
- How does Donna help families rebuild healthier relationships even when their loved ones are still in active addiction?

Donna educates parents and family members how to detach with love or some people would prefer to care from a distance.
- What topics does Donna cover in her programs to help families gain knowledge about addiction?

Donna utilizes power point presentations to provide participants with visuals about Boundaries, Codependency, the Cycle of Addiction, Enabling, Healing Boundaries, the Stages of Change, the Stages of Recovery and so much more.
- Are Donna's workshops and coaching sessions tailored to the specific needs and circumstances of each family?

Yes, especially with her living agreement.  Donna will help the family fill out a living agreement so the person who is in active addiction or early recovery will know clearly what the rules of living together are, along with the consequences if the rules aren't followed.
- What can I expect from a private coaching session with Donna?

Donna starts by offering you an opportunityto share your story. to tell her what you want and need to get out of each session.  She will spend the time with you in an effort to help you fully understand how to respond to your loved one rather than react to their active addiction.  Donna will provide positive information, guidelines to follow and resources when necessary.
- How long do the workshops and coaching sessions typically last, and how frequently are they scheduled?

Workshops are from 45 minutes to 3 hours.  Private sessions are 30 to 60 minutes and are scheduled for as often as you feel the need to be coached by Donna.
- Are the programs and coaching sessions available remotely or in-person?

Programs are remote, private sessions can be in person or remote. Donna is based in New Hampshire
- Are the services provided by Donna covered by insurance?

No, Donna's services are not covered by insurance at this time.
- How can I get started with Donna's programs or book a private coaching session?

You simply fill out our Contact Form, or email Donna directly at Donna4Support@comcast.net, provide your name and phone # along with dates and times that you are available and Donna will contact you.
- Which workshop or private session should I choose?

Donna offers a 15 minute free discovery call to discuss what you feel might  be the best way to proceed to meet your emotional needs.